Inspiration Journal: A passion for peonies
Inspiration Journal: A passion for peonies
I've recently been finding lots of inspiration from peonies. They're one of my favourite flowers. Not only are they so bold and pretty, but they contain lots of frilly textures created by so many overlapping petals. I love the challenge of showing these textures whenever I paint a peony flower in watercolour.
Romantic and opulent, I just love to smell their sweetly scented fragrance as it transports me back to the walks I have taken around beautiful English country gardens. I find it so incredible the way they can do that.
Peony colours range from white, pink and red to coral, maroon and yellow and many peony flowers change colour as they open, so they are perfect for really experimenting with colour.
Peonies make beautiful cut flowers too. I was at the supermarket recently and found some really pretty pink peonies which I just had to buy to admire at home and use as painting inspiration!
I've really been enjoying painting them, and creating the look of their overlapping petals in my loose watercolour style. I loved dropping the gorgeous pink pigments onto the wash I'd laid down and seeing the paint travel across the paper. It really created lots of depth to my peony flower heads. Here's how it turned out:
You can see the steps I followed to paint my peony flower in watercolour in this free step-by-step guide.
What have you been inspired by this month? Do you find peonies as mesmerising as I do? Let me know in the comments below…
Jennifer Rose x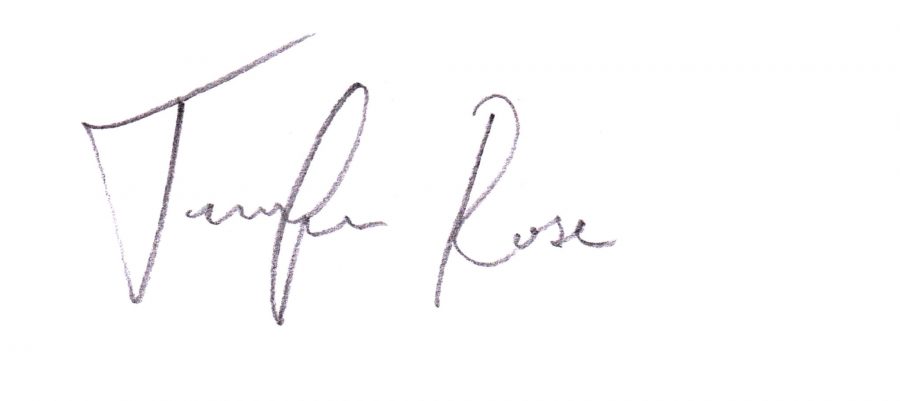 Sign up to be able to leave your comments and thoughts.
The information that you provide here will only be used to deliver relevant updates from me. You can unsubscribe at any time. Click HERE for my privacy policy.