Inspirational Journal: Queen Elizabeth ll Portrait
Inspirational Journal: Queen Elizabeth ll Portrait
Our beautiful Queen Elizabeth sadly passed away after reigning 70 years on the throne. It's the news we didn't want to hear, her smile and kindness which spread across the world will be truly missed.
Here is my loose watercolour tribute to you, dear Queen Elizabeth.
I loved capturing the light and skin tone hues to your beautiful face using my watery paintbrush. Letting each layer dry before applying the next, I was able to extend the shadow areas and deeper form to create life like characteristics. I couldn't resist the blue outfit with matching hat which I always think of, and complimenting bright red lipstick.
I haven't painted many portraits in a loose style, as my main focus has always been the love of painting animals and flowers. Since painting this tribute, I have been overwhelmed by the response on my social media platforms, along with the support from family and friends. I will definitely be continuing on my painting journey to include a lot more portraits. It will be King Charles next!
You can see the process I took in this brief guide on how I layered up the tones and hues to create my portrait of Queen Elizabeth. I took the pictures with my iphone as I was in the studio on my own the day of remembering the Queen.
I hope you love her as much as I do.
Love Jennifer Rose xx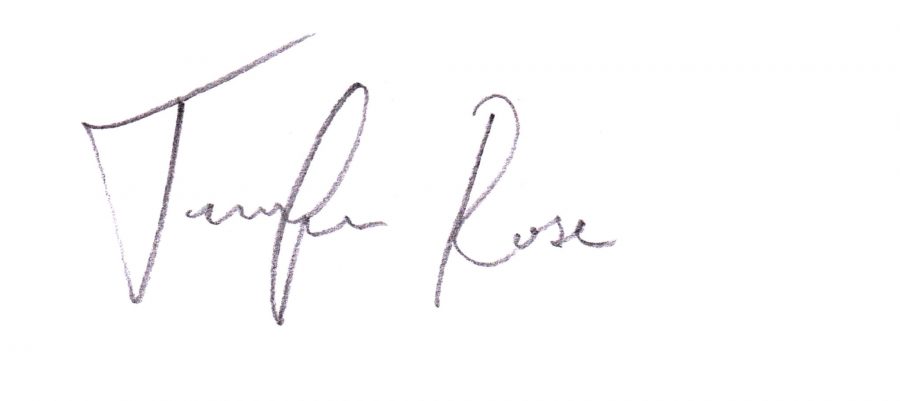 Sign up to be able to leave your comments and thoughts.
The information that you provide here will only be used to deliver relevant updates from me. You can unsubscribe at any time. Click HERE for my privacy policy.