How to: Nature Journaling
Nature Journaling
Since being introduced to nature jounaling expert John Muir Laws in my good friend Anna Mason's online school last month, I've taken the opportunity to have a go at some nature jounaling myself. I'm so lucky that my studio backs onto the beautiful South Down hills where I live, where I can observe the immediate surroundings before me from my studio window.
This time I went a little further. I took myself (and my paints and paper) for a walk, and surrounded myself in the beautiful south down hills. I LOVE looking across at the hill tops in the distance and at the dramatic sky changes before me. I became curious, and my senses are alive! Immediately I can see, and feel the benefits this process has to creating a piece of visual art with increased focus.
My paint kit: Just some spare pieces of watercolour paper, a pencil, and a small selection of paints.
  I wanted to capture the view before me in my quick loose watercolour style as a painted sketch. Looking and observing at the colour of the landscape and some leafy elements close up, I recorded my findings with my watery paint and with words. When focusing my attention on what I was seeing, I had in mind all of the time the three questions John Muir Laws asks you to think about –  These are:
– I notice
–  I wonder and
 – what does it remind me of?
What I love about nature journaling too, is that your drawings and paintings do not have to be perfect, but it's more about the thought process behind it. Writing small notes about my findings and my sketched paintings made a great reference for when I got back to my studio. 'Your brain on paper' as John says!
I can't recommend it enough!
Looking at my natural surroundings and being curious ignited further creativity within me.
Here's my little sketch paintings of what I was seeing that day. With winter on the way, I wanted to capture those glorious Autumn yellow colours before they completely disappear. I wondered where the path in front of me led to? What was on the other side of those hills?! What colour exactly is that?
So many observations and questions – it was brilliant!
I hope I've inspired to have a go at some nature jounaling too?
 I think it's great for mental health and anxiety too which I touched on in my inspiration journal.
  What do you think? I'd love to know in the comments below.
It's certainly inspired me to take more time for myself, to relax and to paint lots more landscapes – Watch this space!
Happy nature journaling!
Love Jennifer Rose xx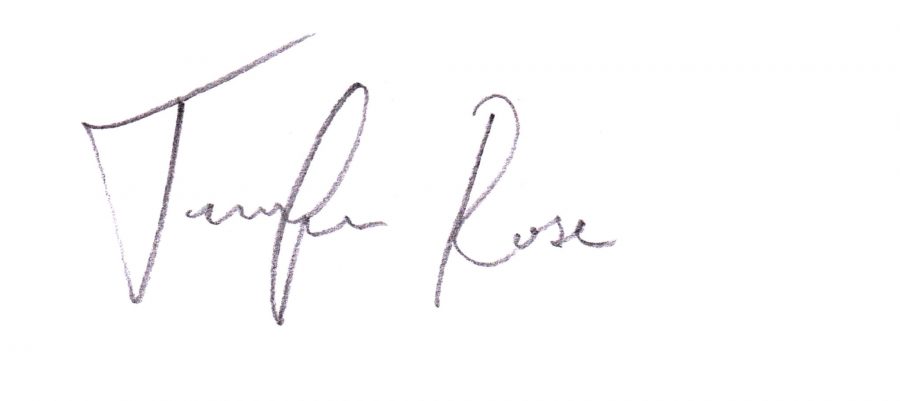 Sign up to be able to leave your comments and thoughts.
The information that you provide here will only be used to deliver relevant updates from me. You can unsubscribe at any time. Click HERE for my privacy policy.